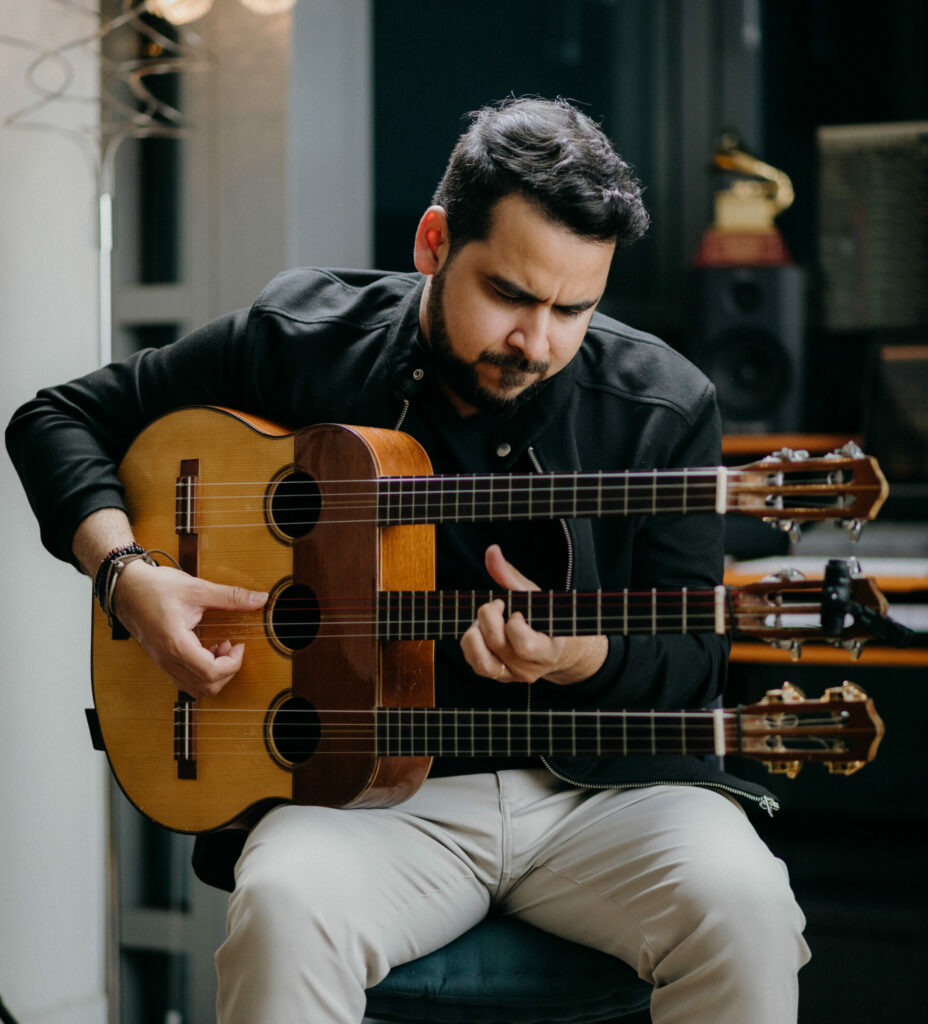 Cuatro player Miguel Siso won the Latin Grammy for Best Instrumental Album in 2018. In 2021, he released the album Itinerante, an emotional journey that takes us from the lows of nostalgia and sadness to the highs of joy and celebration. Siso also travels across cultures from the crossroads of jazz, World Music and Venezuelan pop while keeping his cuatro guitar center stage.
Genre : Latin, Instrumental
Subgenre : VenezuelanFolk, Instrumental
Miguel Siso's
native

Venezuela

is


inseparable

from


both his music
and his life story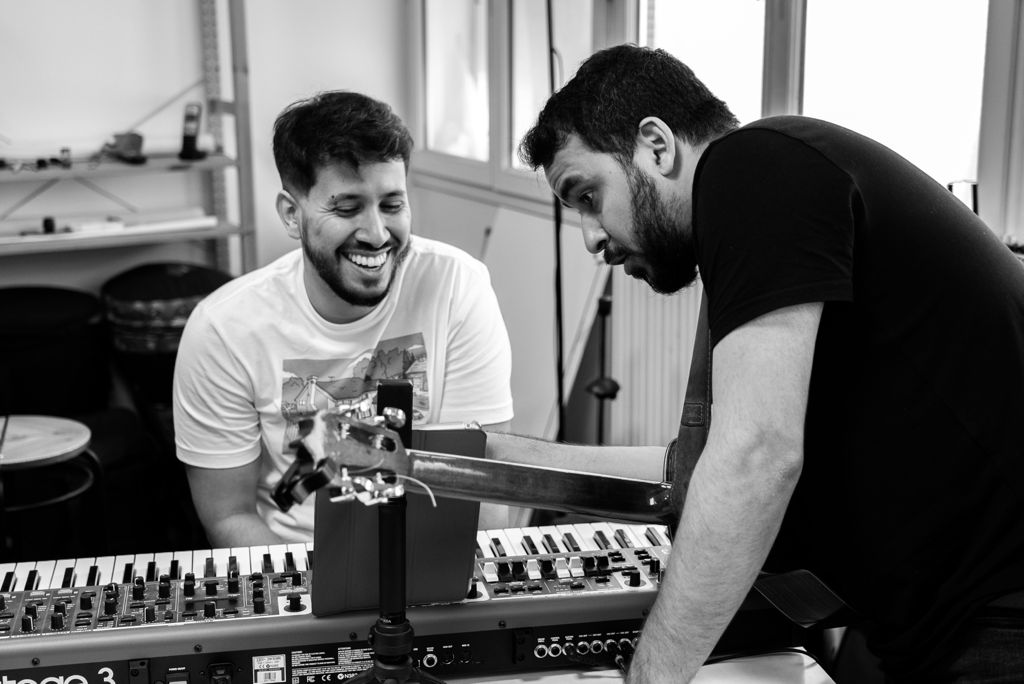 Miguel Siso's native Venezuela is inseparable from both his music and his life story,          . 
which are both used as an instrument
in the lineage of the cuatro, the Spanish Baroque guitar that Miguel Siso is determined to give all the
praise it deserves.
Born and bred in Bolivar state's Guayana City, 35-year-old Miguel Siso grew up in a working class area where
 music was a constant presence. Both his father and grandfather sang and played the cuatro, a four-string guitar popular in Venezuela. "Growing up, there was always a cuatro hanging on the wall," he recalls.
"They'd say, 'It's not a toy'. But I really wanted to play it. My father and brother taught me how when I was six." Their lessons included several different instruments, from percussion and keyboards to the cuatro. Young Miguel practiced his scales at home, especially at mealtime when the family came together to sing and play Venezuelan music. He also started writing his own melodies, and he was a natural. "One of our neighbors was a pianist," reminisces Miguel Siso. "After hearing me play, she told my parents that I had a gift and encouraged them to enroll me in the music conservatory."
Miguel Siso entered the conservatory at age 9. He studied music theory, learned a number of instruments and explored the history of music. As he got older, he continued composing wordless melodies and would play them at family gatherings. "I'd often play them as an instrumental and not sing because I didn't think words were always needed. Music was an escape, a place where I was free to let out the feelings inside me whether it was sadness, joy or frustration.
Even today, it's still magical. I can express things with notes that I can't say with words."
Miguel Siso experiences the magic of music with the cuatro, an instrument that never leaves his side. Harking back to Spanish colonial times, the four-string guitar is a staple of Venezuelan culture, an instrument of the people.
"The guitar was originally called the 'renacentista' (meaning 'from the Renaissance') and had four double strings, or a total of eight."
Over time, it came to have only four strings with unusual octaves." Unusual indeed. Standard guitars are tuned to reach higher pitches when played from top to bottom. But the cuatro is tuned to end on a low note. "The first three notes go up and the last one goes down," says Miguel. "So you can do some amazing things with it, plus that's what links the cuatro with the guitar's actual origins."
The traditional Venezuelan instrument is intimately connected to the country's various regions. It is unique in that is was originally made out of wood, whereas most guitars contained parts in metal or ivory. This is especially true for the frets, the nuts and bridges, and the pegs on top. "Cuatros are made differently from region to region, which is what gives them a range of sounds marked by culture. But they all hold a piece of Venezuela, the ultimate melting pot," explains Miguel Siso. "For us, this instrument is like our traditional corn cake that we call arepa. We serve them with fillings like ham, cheese and meat. Anything we want that comes from the local area.
It's the same with the cuatro because it adapts to any musical genre, any combination of melody, harmony and rhythm."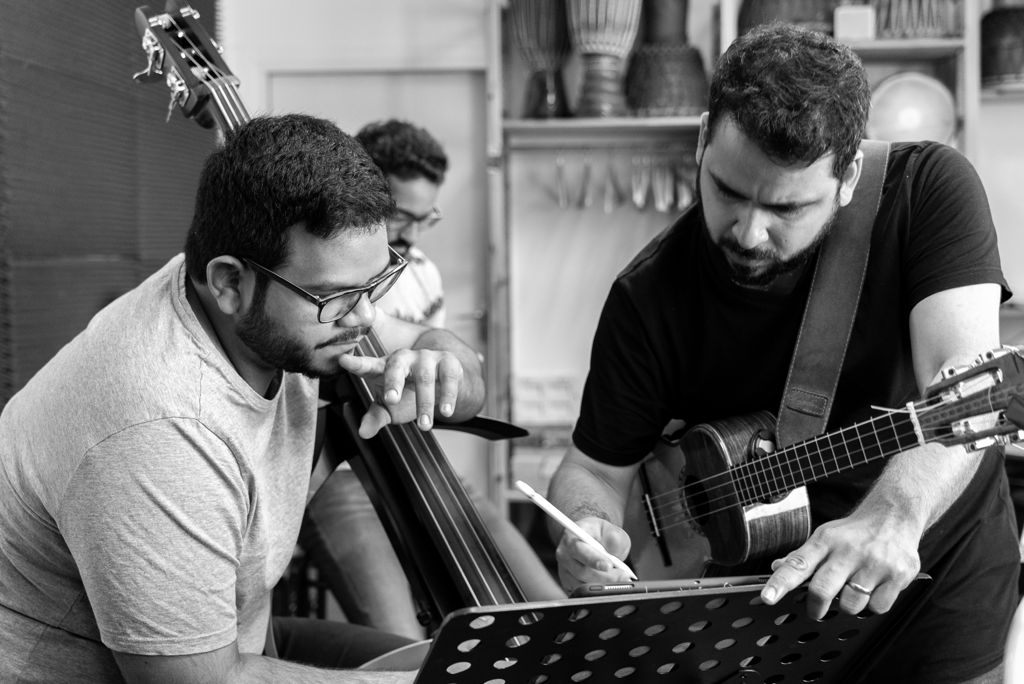 This error message is only visible to WordPress admins
Error: No feed found.
Please go to the Instagram Feed settings page to create a feed.